Whether you spend a lot of hours in front of your laptop or at your desk, choosing the right office chair is important, if you want to avoid health issues, such as backaches or neckaches.
How do we choose, then? The best office chairs, the high-quality ones, feature a series of adjustments you can do to seat at the right height and to have your back to correctly rest on your seat. Height adjustment, lumbar support, knee supports are only a few features available to the best office chair. Naturally, such chairs do not come at a small price. These are pieces of furniture specifically designed to ensure you can use them for long periods of time and to last for many years, it would be silly to assume they are cheap. What to do, then, if you can't afford it? Well, the advice here is to wait until have enough money saved up to invest in a really good office chair.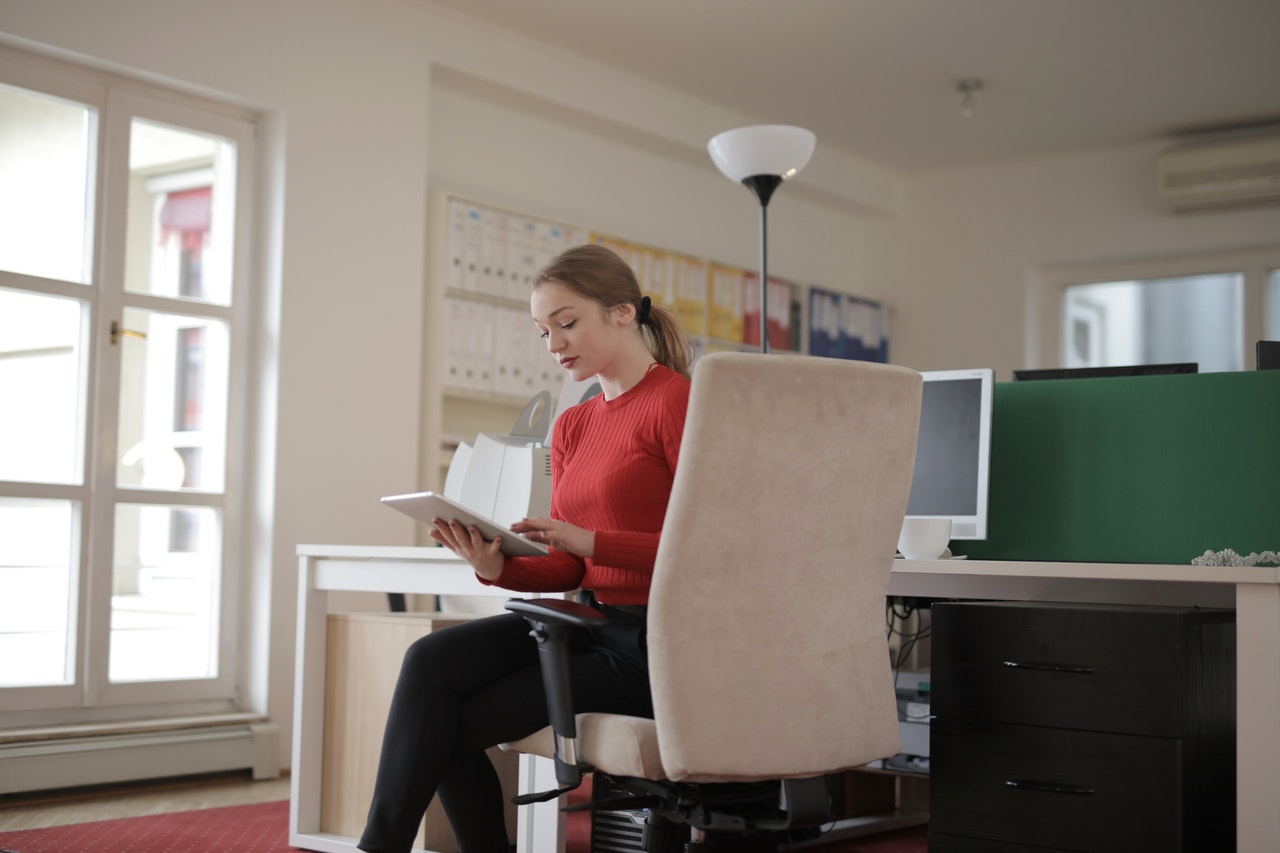 There are many offers, and it is not easy to decide which chair is best – especially because you should try it yourself, meaning you should sit on it for a day or two, and that of course, is not an option. So, to help you choose, while you should seek the help of a professional, here are a few extra tips:
Ergonomics. A good office chair must have a seat that is ergonomically correct, with a robust structure, adequate lumbar support, made with quality materials and padding so that is adapts to the body shape of the user.
Comfort. Choose your office chair for its comfort, not design. Comfort is a must in this matter, probably the only thing that counts. Don't let yourself get tricked by an intriguing design that may end up being a downside.
Quality check. Make sure you are buying a good product. Do some research before selecting the brand or shop.
Space. Remember that your office chair has to fit in your office, that is, don't buy something that is too big or can't be moved around.
In conclusion, remember that you sit a lot of hours, and that this is a long-term condition. If you are going to buy an office chair you have to go for a good product, so you don't get injured – this is a health matter. Don't go cheap. Make sure that you invest in it and that the chair is comfortable enough. Comfort first.…